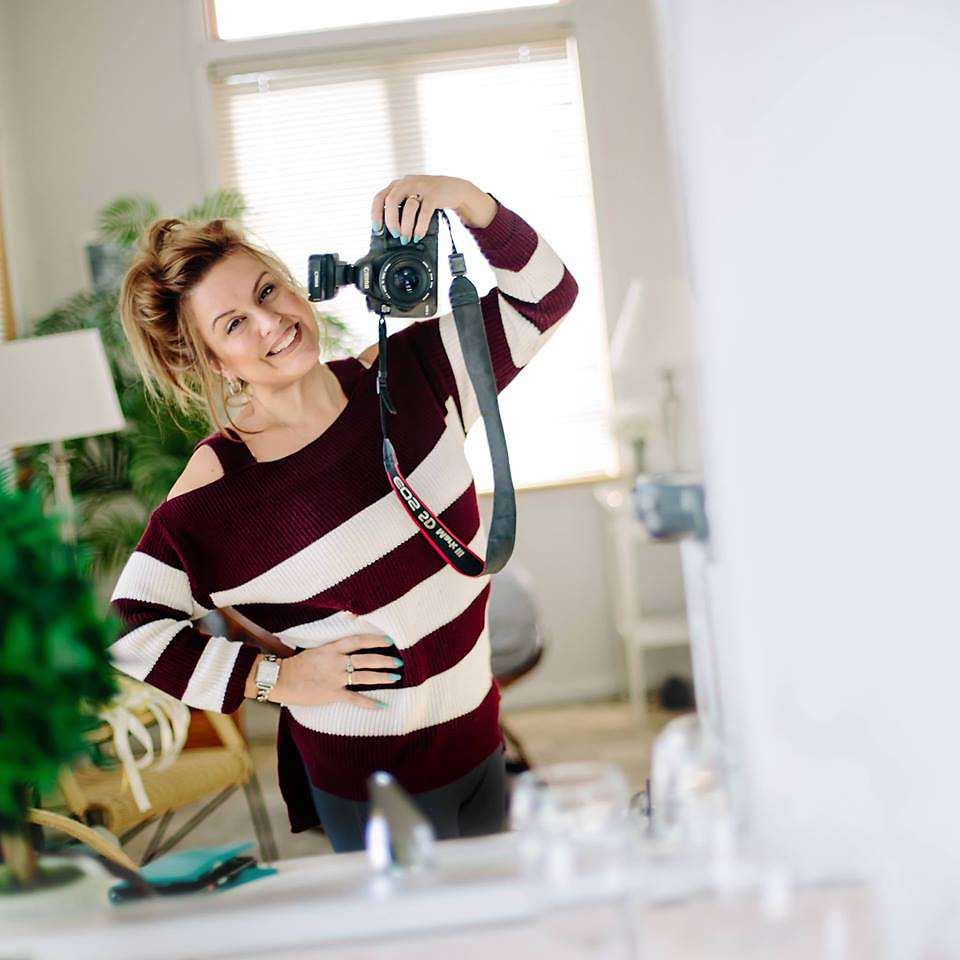 Where to begin..no one enjoys talking about themselves. I love to laugh and try to keep on the sunny side of life. I have been referred to as "adorkable" (with a heavy emphasis on DORK). I love empty nesting with my husband. When our children grew up and moved away we accidentally replaced them with Labradors. I enjoy my flower gardens, hiking, petting dogs, listening to nerdy podcasts, hanging out in my she shed, visiting my kids and I LOVE MY JOB! My clients have become very dear to me and capturing their wedding days and watching their families grow has been one of my life's greatest blessings. My goal is to keep current and to create images that my clients and their families will treasure for generations to come.
VIDEOGRAPHER/RIGHT HAND MAN/HUSBAND EXTRAORDINAIRE
I could talk about this guy all day long. He has been shooting video since 2009. He looks serious in this photo but he is the funniest, kindest human on the planet. When he isn't working he enjoys hanging out with me and our wolf pack and he LOVES waterfowl hunting, smoking meats and setting off fireworks. There's nothing this guy can't do.
By the way - he does work along side me at weddings but it's also reported that he works well with other photographers. :)
SECOND SHOOTER/PERSONAL ASSISTANT /ANGEL ON EARTH
Beth and I met through football. We both photographed for our kid's football team. Photography brought us together and I tell people that she is my Betht friend. (say that out loud to get the full effect…Betht) She is a social worker during the week and helps me out when she can on weekends. She has a Servant's Heart which brides have seen first hand as Beth can be found assisting not only me but anyone who needs it. She is a "Boutonniere putter-onner, cake cutter, veil fixer - all around problem solver. When she isn't keeping my life together she too enjoys a house full of dogs, she loves her family especially her grandchildren. Also, beware when the DJ plays "Uptown Funk" cuz despite our kids telling her she can't dance - she can't help herself when she hears Bruno Mars.
VIDEO ASSISTANT
Nicest guy on the planet. Jared has been helping Kirk for about 7 years now. He is helpful, positive and has a great eye for shooting weddings. When he isn't working his day job or helping us out, listening to Kirk, Beth and I lament middle age - he enjoys fishing. He has been a great catch for our team.